vendredi 28 octobre 2011
5
28
/

10
/

octobre
/

2011
11:00
Hier soir nous avons recu nos premiers flocons de l'hiver. Quelle excitation !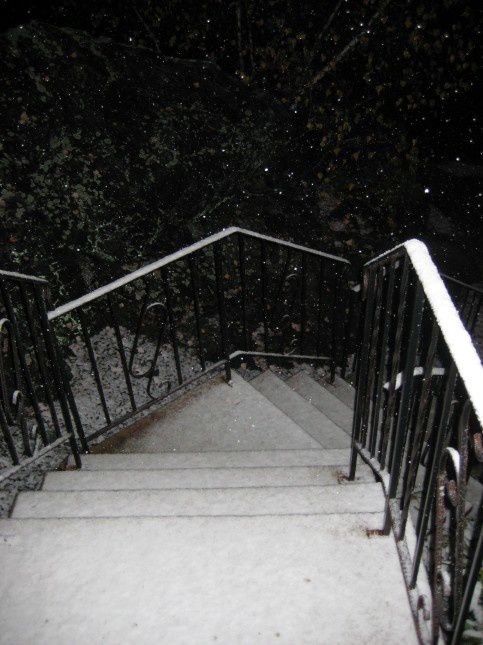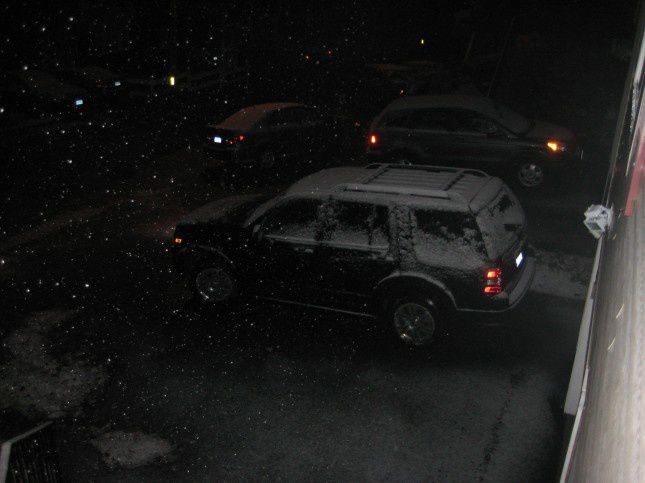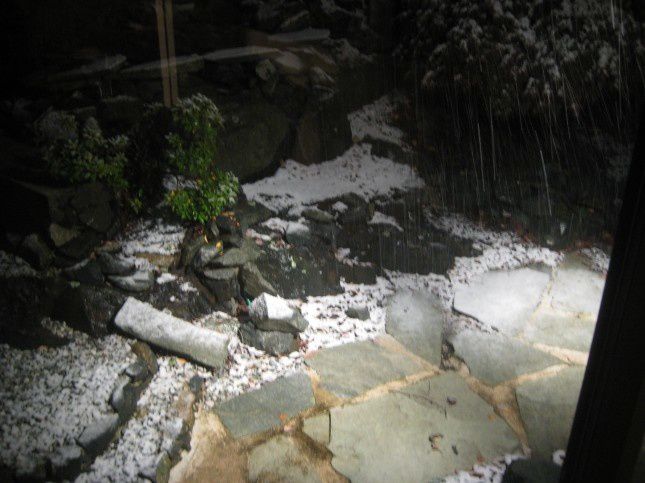 Pas de quoi pelleter, me direz-vous... non c'est vrai. Mais, la meteo nous promet une vraie tempete de neige pour pas plus tard que ce week-end !
...WINTER STORM WATCH REMAINS IN EFFECT FROM SATURDAY AFTERNOON
THROUGH SUNDAY MORNING...

* LOCATIONS...INTERIOR EASTERN MASSACHUSETTS AS WELL AS THE
NORTHERN HALF OF RHODE ISLAND.

* HAZARD TYPES...RAIN CHANGING TO WET SNOW.

* ACCUMULATIONS...2 TO 6 INCHES OF SNOW WITH THE HIGHEST AMOUNTS
MOST LIKELY IN THE HILLS OF NORTHWEST RHODE ISLAND.

* TIMING...RAIN IS EXPECTED TO DEVELOP FROM SOUTHWEST TO NORTHEAST
LATE SATURDAY MORNING OR AFTERNOON. THE RAIN IS EXPECTED TO
CHANGE TO WET SNOW SOMETIME SATURDAY NIGHT...OCCURRING FIRST IN
THE HIGHER TERRAIN OF NORTHWEST RHODE ISLAND. HOWEVER...THERE IS
UNCERTAINTY AS TO WHEN EXACTLY THIS WILL OCCUR SO ACCUMULATIONS
ARE STILL UNCERTAIN. CONFIDENCE IS NOT HIGH ENOUGH TO UPGRADE TO
A WARNING AT THIS TIME.

* IMPACTS...WET SNOW AND STRONG WIND GUSTS WILL BRING THE
POTENTIAL FOR TREE DAMAGE AND SCATTERED POWER OUTAGES. UNTREATED
ROADWAYS MAY BECOME SNOW COVERED AND SLIPPERY.

* WINDS...NORTH 15 TO 25 MPH WITH GUSTS UP TO 45 MPH.

* TEMPERATURES...IN THE MIDDLE 30S.

* VISIBILITIES...ONE QUARTER TO ONE HALF MILE AT TIMES.

PRECAUTIONARY/PREPAREDNESS ACTIONS...

THE POTENTIAL FOR HEAVY IMPACT WITH THIS EARLY SEASON WINTER
STORM IS POSSIBLE. HEAVY WET SNOW COULD CAUSE HAZARDOUS DRIVING
CONDITIONS AS WELL AS WIDE SPREAD POWER OUTAGES.
Chic, cela faisait a peine 7 mois que j'avais range mes pelles et mes sacs de sel !
Publié par ZPP
-

dans meteo